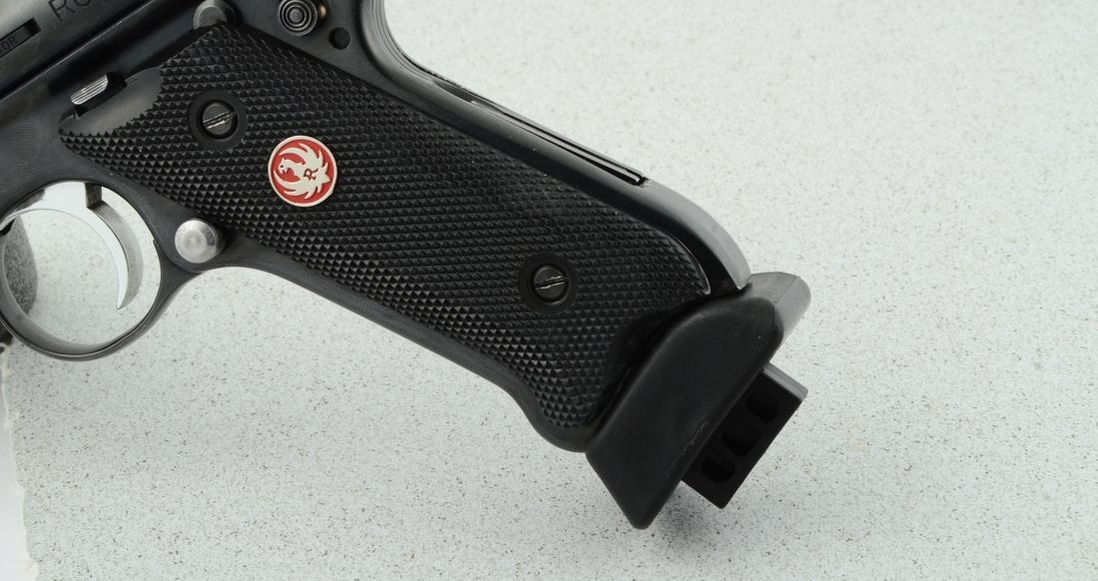 Large feed area gives fast & smooth Magazine Changes
Strong glass filled Nylon construction
Easy 10 minute install
Compatible with Hogue / Volquartsen grips
Made by shooters – in the USA
Install Instructions for the M&D Ruger Mark III Magwell
Before starting the installation, please ensure your Mark III is unloaded and safe
1. Remove the existing magazine base from the Ruger Mark III magazine
2. Install the new M&D magazine extension as you would the original base
3. Remove the four screws holding the grips to the frame –remove the grips
4. Push the two dowel pins through the frame that attach the black plastic magazine
guide
5. Keep the dowel pins, these will be used to reattach the M&D Magwell to the frame
6. Place the Magwell into the frame and seat firmly
7. Take the magazine with the new M&D extension and slide it into the frame to
ensure correct alignment of the Magwell, remove the magazine
8. Use a 0.125" (1/8th inch) drill bit and drill half way through the Magwell using
the upper mounting hole as a guide
9. Place the dowel pin into this hole to help maintain positioning of the Magwell
10. Drill half way through through the Magwell using the lower hole of the frame
as a guide
11. Turn the frame over and drill the lower hole from the second side until it meets
up with the half-depth hole drilled from the opposite side, creating a hole that
passes all the way through the Magwell
12. Place the second dowel pin through the lower locator holes
13. Remove the upper dowel pin
14. Using the upper locating hole, finish drilling the Magwell from the second side,
again meeting up with the hole drilled from the first side
15. Place the upper dowel pin into the though hole you have just completed
16. Make sure internal parts are free from plastic shavings
17. Insert the magazine into the frame, and check that it inserts smoothly without
binding, and that it drops freely when depressing the magazine release button.
If there is a tight spot use a razor knife or small file to remove material if necessary
18. Reinstall the Grips
​
Magazine base pads (Nylon 6-6 / PLA) have positive stops to ensure there can be no damage to the ejector
​
Magwell and Base Pad Extensions for the
Ruger 22/45 Magwell pistol
There are two options for the Ruger 22/45 Magwell
New Stainless Steel / Bronze version and the original PLA plastic

Both options provide fast and smooth reloads taking the inconsistencies out of your magazine changes. Very helpful in the steel challenge matches!

​Magazine base (Nylon 6-6 / PLA) pads have positive stops to ensure there can be no damage to the ejector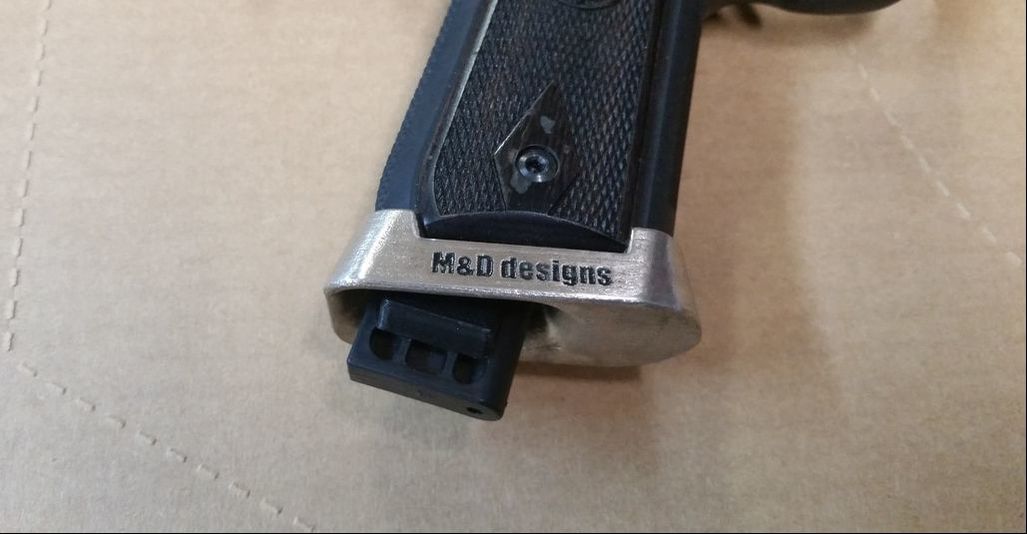 ​Purchase Stainless Steel / Bronze Magwell and 6 magazine base pads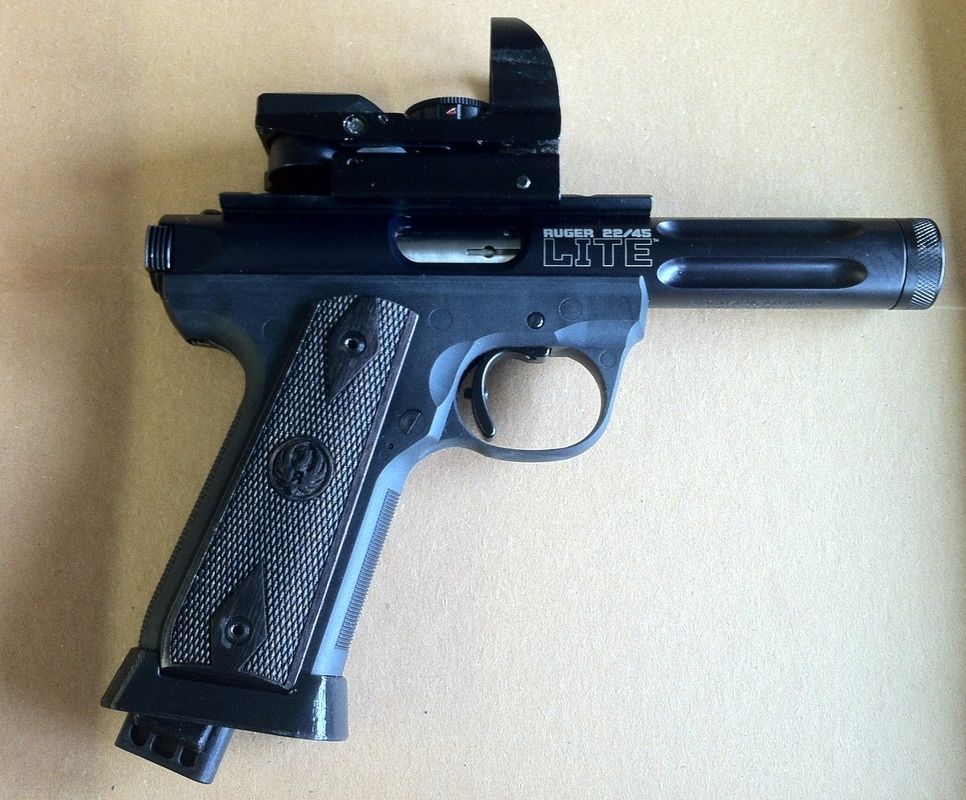 ---
​Purchase PLA Plastic Magwell and 6 magazine base pads